1. Yarn in & Color Check
With every new dye lot that arrives at Straus Knitting we check the color to verify that is it within the industry standard.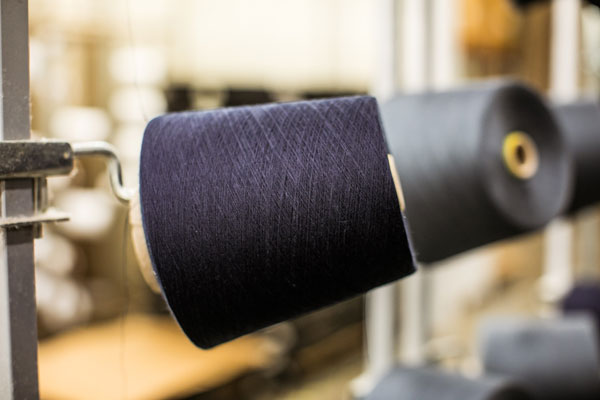 2. Knitting Floor
With having 400+ knitting machines, we will have the capability to meet your needs. Offerings include, rib, interlock, waffle/thermal, and jersey knits.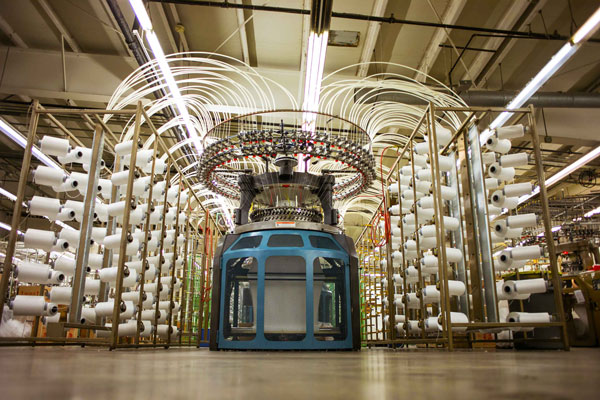 3. Dyehouse
We dye to our customer's specifications while maintaining an extensive library of previously established colors for your convenience.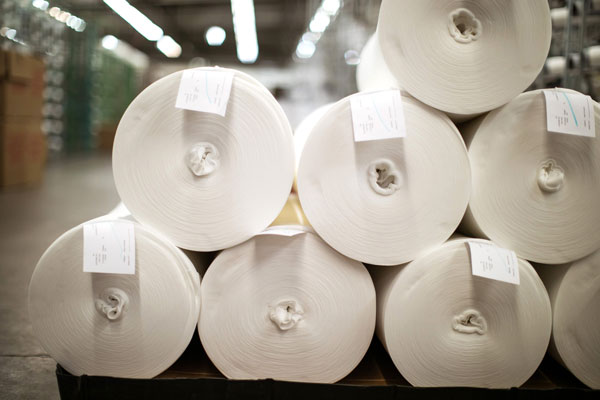 4. Finishing
Finishing: Our finishing department is responsible for the final quality inspection. They also cut and package you order to meet your specifications.